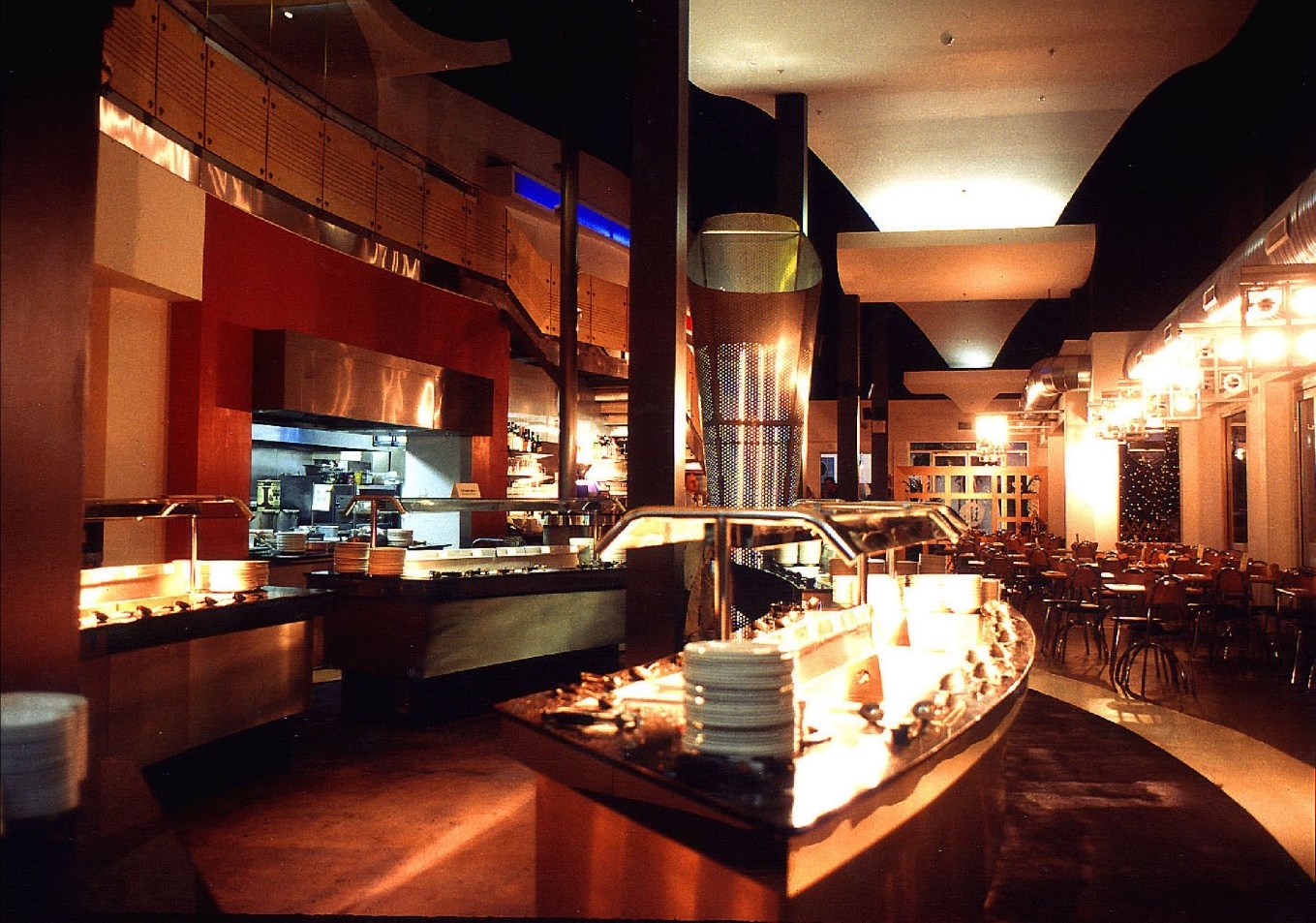 Luton, Harlow, Basildon, Stevenage, Northampton, London N22 & W12
Developed multi–dish canteen style restaurant concept in 1998 with principal and chef directors, targeting the regional family market, with units located in the new concept of leisure centres.
AKLC fully designed kitchen equipment layouts and back of house areas with all front of house interiors, including FF&E, signage and menus.
Full architectural services and project co-ordination from site-find, design development, construction, completion feedback, and operations over a period of 10 years.
Variations to units include roller screen projection TVs and à la carte mezzanine areas for private functions.
Minimum seating numbers in each restaurant - 250 covers.
Budget: £600 to 1.8M - between 1998 and 2008.